In this post, we will be understanding the fee structure of Pulchowk Engineering College for scholarship acquiring (Regular) students.
Pulchowk Engineering College
Institute of engineering is one of the institutes under Tribhuvan University. There are various faculties and institutes under the Institute of Engineering (IOE).
Under the Institute of Engineering, there are four constituent campuses and ten private colleges. Pulchowk Campus is the central campus of the Institute of Engineering.
It was established in 1972 (2029 B.S) as one of the constituent campuses of the Institute of Engineering and is situated at the heart of the Lalitpur city at Pulchowk.
Pulchowk campus offered diploma level (intermediate level with three years duration) courses in various engineering disciplines but diploma level courses are phased out now.
Pulchowk campus has been offering bachelor's degree courses in various engineering disciplines.
Fee Structure of Pulchowk Engineering College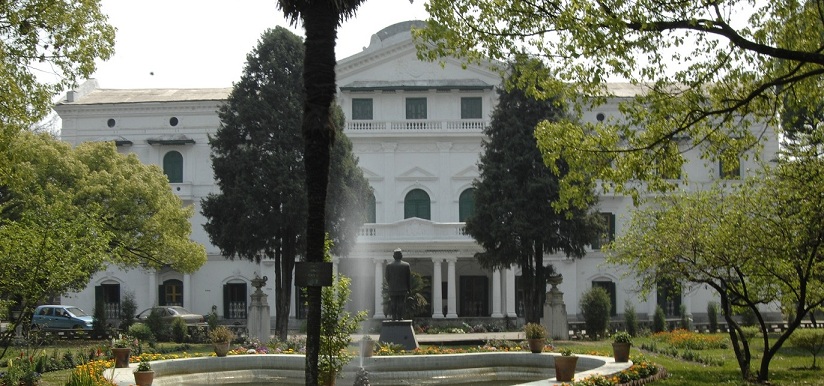 This fee structure of Pulchowk engineering college is valid from the year 2076/2077 for Scholarship Holders as well as Quota holders of the domestic students. The total fee for the regular students of engineering in Pulchowk College is Rs 38,988 only.
This fee Structure is applied for Regular Students enrolling on Programs In IOE Pulchowk like BE Civil, BE Computer, BE Electrical etc.
The fee structure for Aerospace and Chemical Engineering is a bit different as mentioned below.
Semester Fee (Particulars)

Amount (in Rs)

Laboratory Fee
Rs 50
Tuition Fee
Rs 2,126
Entrance-Card Fee
Rs 125
Identity Card
Rs 175
Student Union Fee
Rs 10
Library Fee
Rs 37
Sports Fee
Rs 15
Exam Fee
Rs 1,500
Exam Center Fee
Rs 100
Exam Form Fee
Rs 100
Students Welfare Fee
Rs 10
Sports Development Fund Fee
Rs 25
TU Registration Fee
**
Total
Rs 4,273.50
Library Refund Deposit Fee
Rs 1,200
Laboratory Refund Deposit Fee
Rs 5,00
Campus Refund Fee

(Refund after completion of Study fee)

Rs 1,700
Total
Rs 3,400
Campus  Development fee
Rs 450
Campus Reconstruction Fee
Rs 450
Hostel Reconstruction Fee
***
Total
Rs 900
Student Health Insurance Fee
Rs 500
Total
Rs 500
Net Total
Rs 9,073.50
Net total (8 Semesters)
Rs 38,988
For Aerospace and Chemical engineering, you have to pay:
Rs. 30,000/- additional charges than above as Laboratory Fee for regular students
From this fee structure, you have to pay the following amount during admission:
Regular Students: Rs.10,174/-
Aerospace and Chemical Engineering(Regular): Rs.19,174/-
The following amount is to be paid per semester:
Regular Students: Rs.3408.50/-
Aerospace and Chemical Engineering(Regular): Rs.19,174/-
** TU registration fee is Rs.500/- for regular and full-fee students.
***The hostel reconstruction fee is only to be paid by Hostel Students.
The students admitted in the Full Fee Category has a different fee structure than this fee structure. There is a certain rise in the amount in some particulars, most of the amount is similar and same.